Hive 0.27 version. Labor dashboard & notifications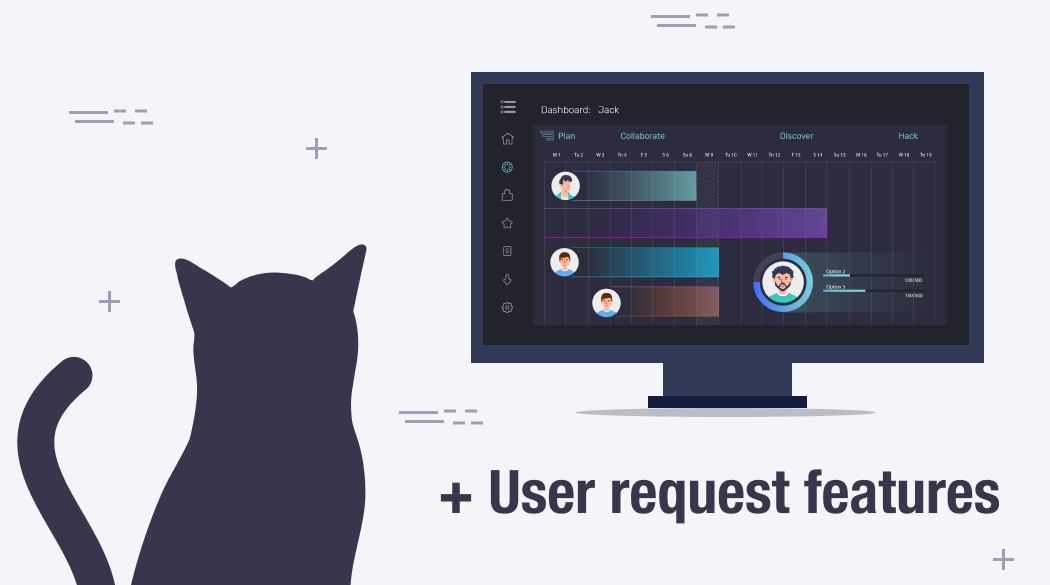 Hey Hexwayers & our guests! A new day brings you a new release. 
What's in it for you today? 
Cross-project pentesters labor dashboard 

Notification system update

Utility name import via API

Bugfix & other small upgrades
Let's have a closer look at these features to get to know them better. 
Crossproject pentesters labor dashboard
This feature will be especially useful for pentest team leads. 
We've created a convenient system that quickly allows you to see:
which projects are currently underway

what auditors are on which projects 

pentesters labor hours
Approach work planning and management more competent with all this information. Escape provocative situations with overloaded pentesters and a stuck work schedule.
Also, we've designed a heatmap that allows you to see which time periods of the year are the busiest, and which are quite free to fix some new bugs.
Notification system
Collaboration is our top priority feature. How can we talk about interaction within a team if teammates don't know who has found a new vulnerability or uploaded a fresh Nmap scan, right?
That's why we've implemented a notification system that allows you to configure what types of events you'd like to receive. Now updates will be available in the "notification center" and will appear as pop-ups in your browser (by the way, this only works if you've configured HTTPS).
Utility name import via API
We are growing our base of different integrations between Hive and various utilities via our Python library.
That's why you can now specify the name of the utility from which the import was made. Just to keep all the information sorted.
Bugfix from users request
Hippity hip hooray! In this release we've realized some of your wishes:
Full-text issues search

Work with attached images from the context menu 

Bold, italic & strikethrough styles buttons in MD editor added

Fixed several bugs in custom export

Fixed work with scans' snapshots 

Corrected the curve layout when working with tables in the project wiki

Plus many other cute things 
Thank you so much for your feedback, we are always happy to hear from you!
Also, Hexwayers, a new big release is coming! We will add support for custom fields in issues soon! Apiary update is on the way too!
P.S.
If you find bugs in our product, we'll be happy to know about them. You can contact us via email at contact@hexway.io or in our Discord