May 0.54. CVSS calculator & amazing improvements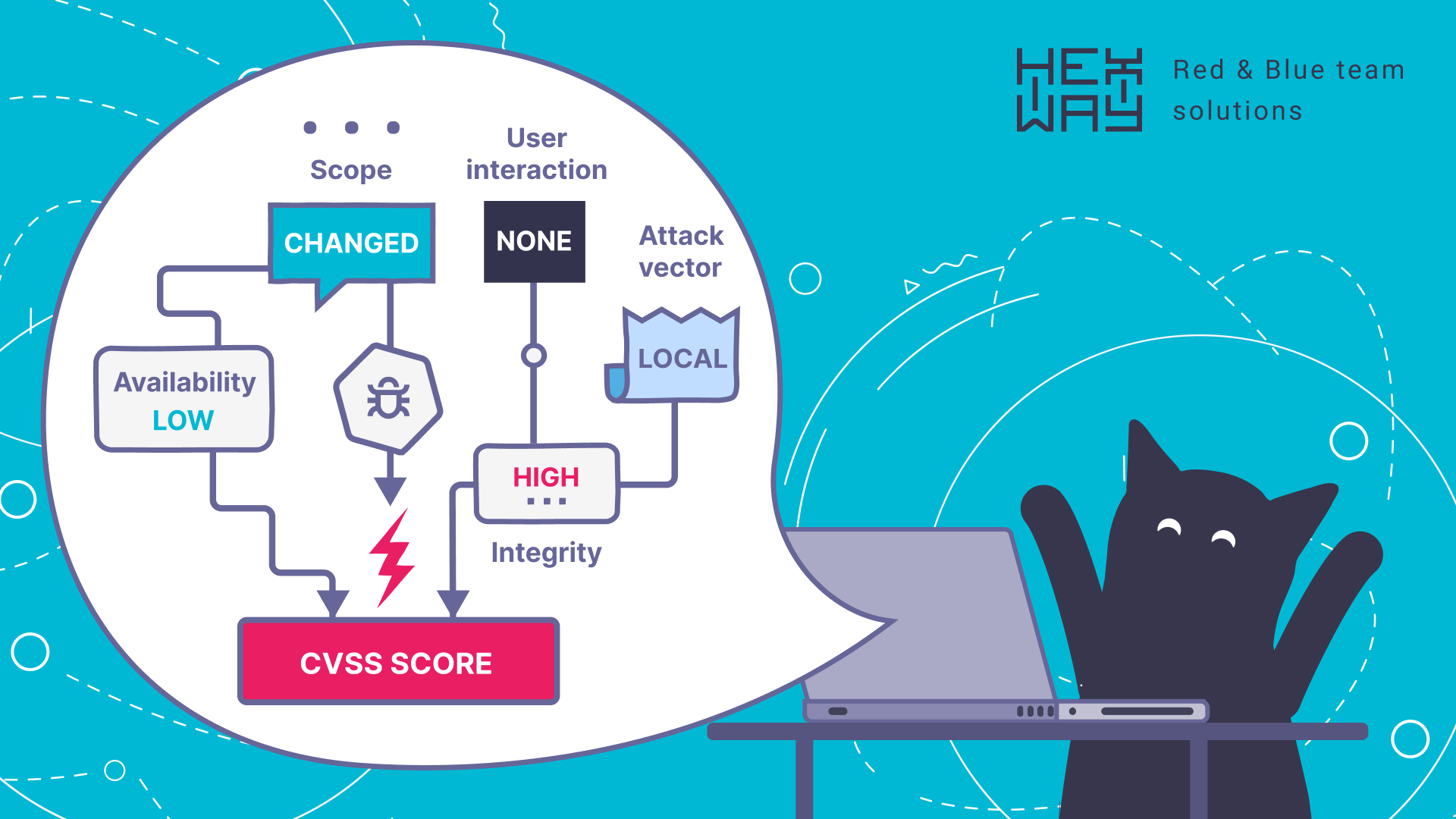 We surely couldn't leave you without a new release this month, so we're thrilled to announce our latest release!
It's packed with features that will make your work easier, more efficient, and, dare we say, a bit more fun! We've listened to your feedback and incorporated some of the most requested features. So, let's dive in and see what's new!
A Visual Treat: CVSS 3.1 Calculator
Ever wished for a visual CVSS 3.1 calculator? Well, your wish is our command! Our latest release introduces the de facto industry standard - a visual CVSS 3.1 calculator. You can seamlessly integrate it into your custom issue schema and use it across Apiary transfer or with docx templates.
But wait, there's more! We know you love our simple risk score (Criticality x Probability), and we're not taking that away. You can use both scoring systems simultaneously or separately. It's all about giving you the flexibility to work the way you want.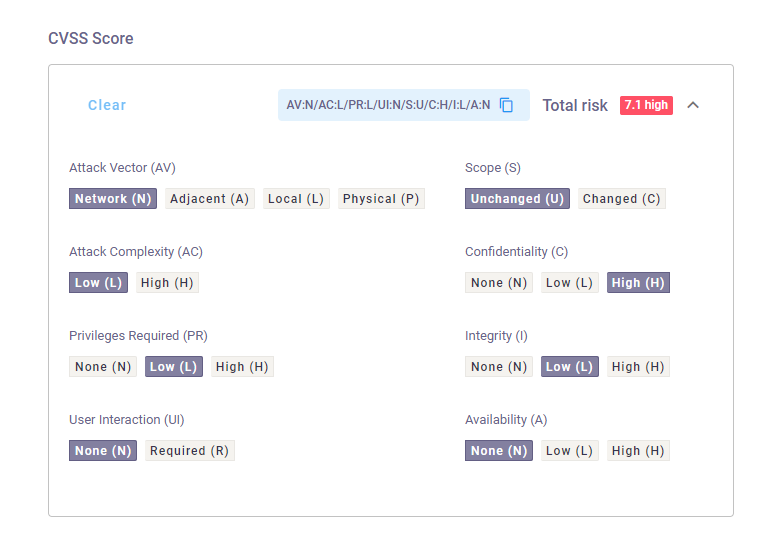 Improvements & Bugfixes
We've also made a bunch of improvements to make your life easier:
Ordering Wiki Pages: You can now order your Wiki pages just the way you want with a simple drag-n-drop. Because who doesn't love a bit of order in their life?

Text File Preview with Search: Our text file preview is now equipped with a text search feature with highlighting. So you can find what you're looking for without breaking a sweat.

Multiple IP Address Indicator: We've added a handy multiple IP address indicator next to the hostnames in the project data. Now, you'll always know if a hostname is being used on another host(s). And the best part? The hostname filter query applies on click in no time.

Project Group Creation Dialog: Search Omnibox
On the project group creation dialog, you can now search for related projects to add to our search omnibox. Because we believe that searching should be as easy as typing and hitting enter.
So, there you have it! Our latest release is all about making your work easier, more efficient and adding a dash of fun. We hope you enjoy these new features and improvements as much as we enjoyed creating them for you. Download the latest version of Hexway Hive and Apiary. But wait, there's more! You can also try out these new features in our online demo. Just head over here and see these features in action. As always, we're here to support you and help you get the most out of Hexway. So, explore the new features, and let us know what you think!