June 0.55. GPT integration, MacOS support & Apiary localization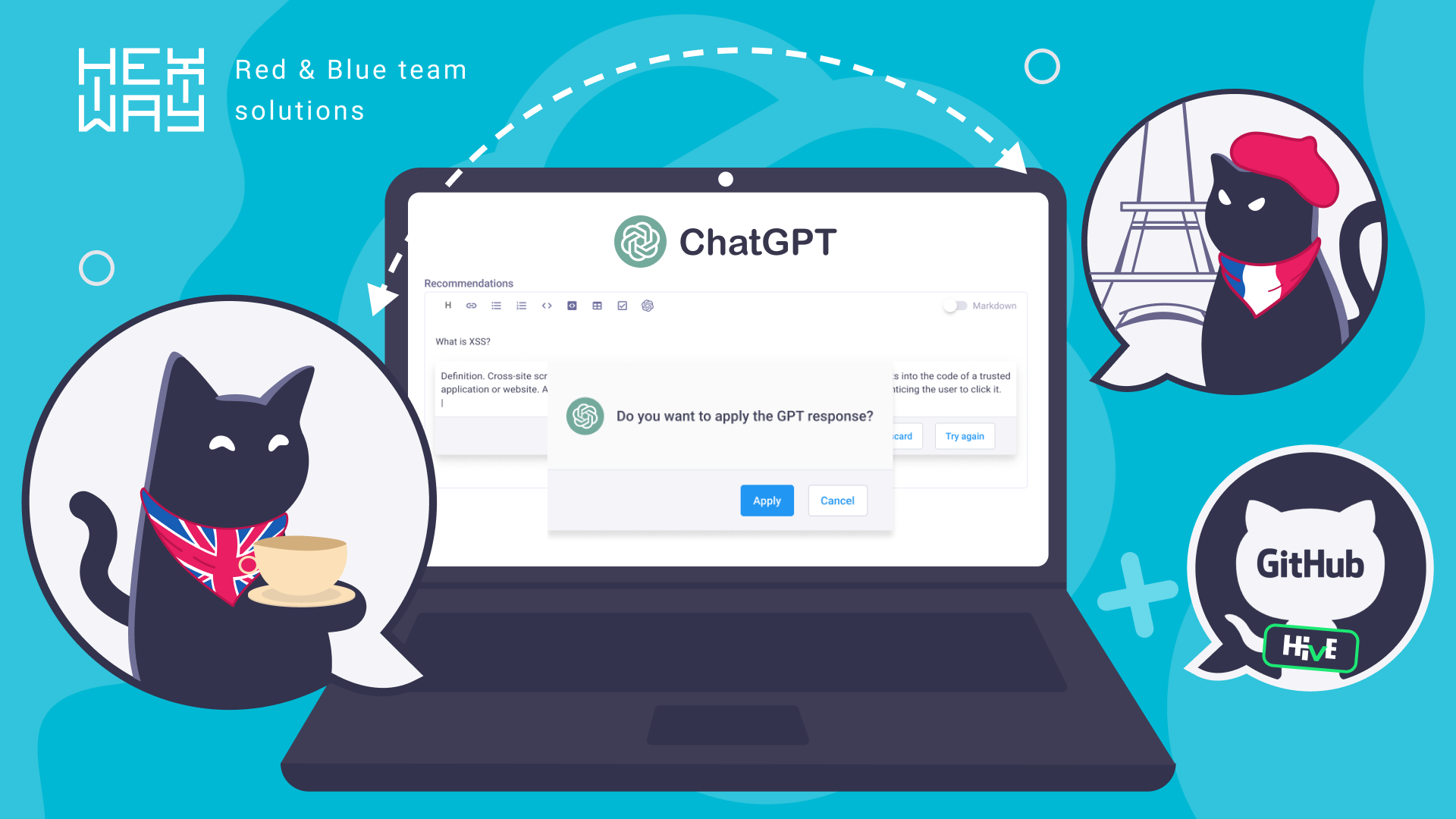 We're excited to announce the June 0.55 update, packed with new features designed to make your experience more efficient and enjoyable. From AI-assisted writing to interface localization, this update brings many improvements that will totally transform how you work. 
Let's dive in and explore what's new: 
ChatGPT integration 

MacOS Support 

Localization for Apiary

Minor improvements

Improved nuclei parser 
AI-Assisted writing with ChatGPT integration
In the realm of artificial intelligence, every step forward brings us closer to a future where tasks like report writing become more quick and efficient. Today, we're excited to share that we're one step closer to that future with the latest ChatGPT & Hive integration update.
Imagine a world where you have a personal assistant to help you write text descriptions or other texts. That's exactly what the new integration offers. You unlock a world of possibilities by simply adding your Open AI API token to the Hive configuration. 
Whether you need to Explain, Rephrase, or make a RAW GPT request, ChatGPT is here to assist. And the best part? You can tune the prompts to your liking. For instance, if you want to receive answers in French, ChatGPT has got you covered. 
MacOS support
The latest update also brings good news for MacOS users. Just launch Hive from the GitHub repository; now you can work even from Mac! 
For all our Linux users —  you can still update and download Hive & Apiary from our website. 
Interface localization for Apiary
Communicating effectively across different languages is more important than ever in our interconnected world. That's why we're thrilled to announce that interface localization is now available for Apiary. This new feature is designed to empower our users to deliver the pentest results to clients around the globe, breaking down language barriers and fostering better communication.
Whether you're working with international clients or have a diverse team across different countries, this feature is a real help. Our users now have the option to customize the language pack, allowing them to translate the Apiary interface to the language that suits their needs.
Minor improvements 
That's not all. We understand how frustrating it can be to lose unsaved data due to accidentally closing a tab. We've added a dialog pop-up when closing pages with editor fields. This ensures you never lose your work results when accidentally closing the tab.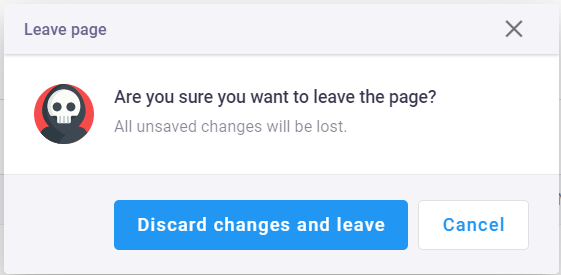 Enjoy!
Ready to experience the new features?
These updates are designed to make your work easier, more efficient, and even a bit more fun. We're excited about these new features and can't wait for you to try them out. 
So, are you ready? Update your Hive & Apiary today to experience them. Or if you want to try before you update, check out the online demo.