Hive 0.36 version. New report generator & custom issues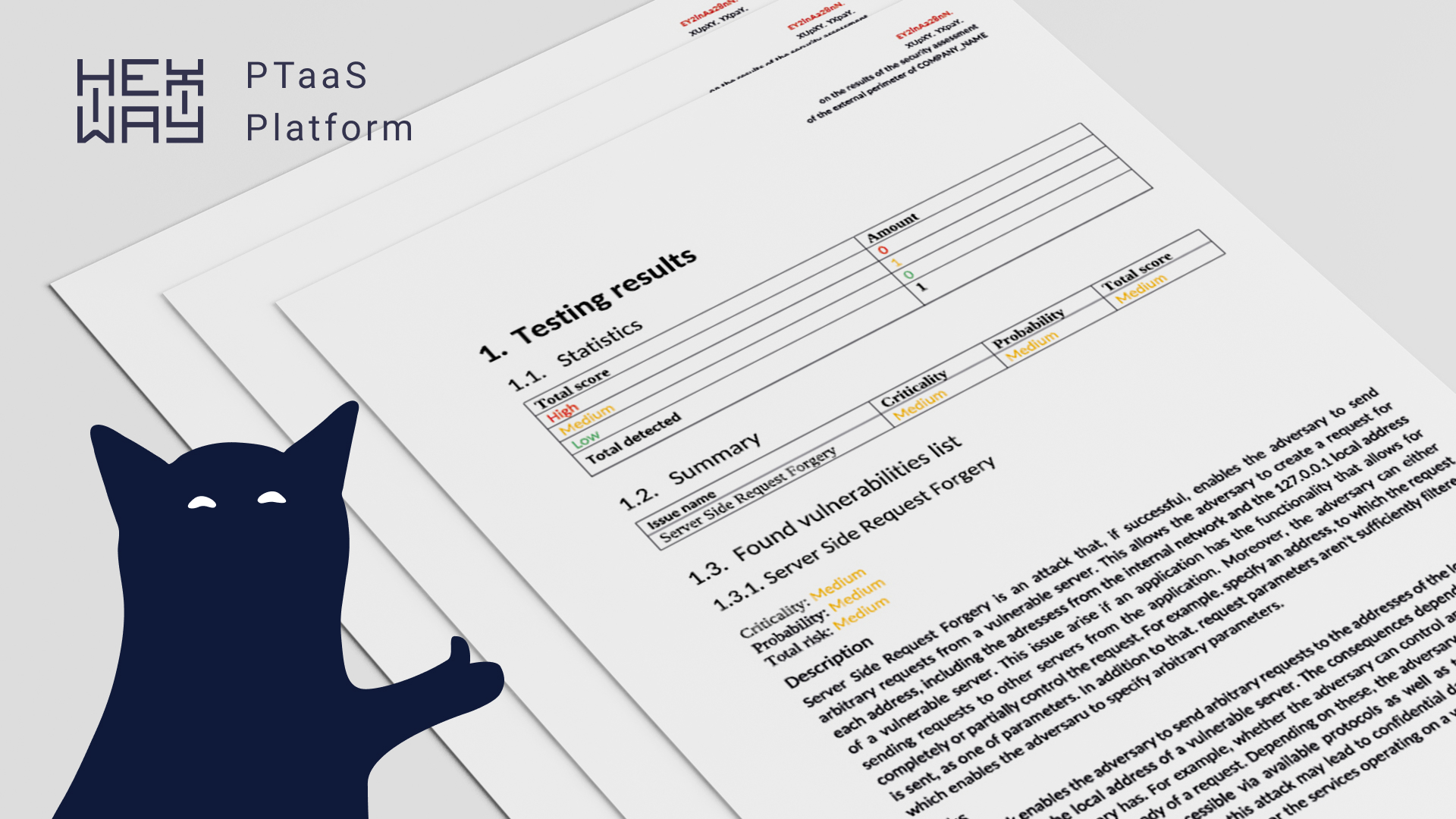 Introduction
First of all, we want to share this fantastic news with you… We have added what you wanted for so long! 
It's an updated (super cool) report generator and (also super cool) customizable issues!
*Yay*
So, it's time for a new release, 0.36
Issues
Well, meet fully customizable issues.
Now you can:
Add and delete any issue field that fits your report needs




- like CVSS




- additional filed for detailed issue description




- or anything else!

Set issue schema in any way:




- renaming fields




- add custom contents




- set required fields (for report generation)




- and more

We've also added manual language localization for your fields that will be used in your issue schema and report template
Now it's a little bit beyond the basic issue and report. Check out our video:
Report generator
Here's another fantastic thing — we've customized report templates. If you remember, previously, there was only one default report template. 
We have added special placeholders in the template to customize reports. You're not going to see the difference between automated and manually written ones.
Steps to implement your own template
Download Hexway Hive default template and change it the way you need 

Import  it into Hive

Done 
There is another cheat code you may want to use. You can just send us your report template, and we will make one for you.
(!) Please note all Apiary projects and dashboards will be deleted. You will have to create new projects and import issues in new formats.
Also, this Apiary version may contain not all types of cards, but we'll add them in the next version. 
Bugfix 
Apiary/ Hive connection crash 
In addition
Please note we kindly ask you to update your version every time we upload one here.
Each version contains new features and code parts that may conflict with previous versions.
For comfortable migrations and new versions information, just check out our blog or leave us your email in the footer; we'll be sending you only important information (it's a promise). 
If you find any bugs or just want to share your experience with Hive of Apiary — feel free to email us at contact@hexway.io or just ping us on Discord.