April 0.53. Read-only Apiary rights, project search & Jira comments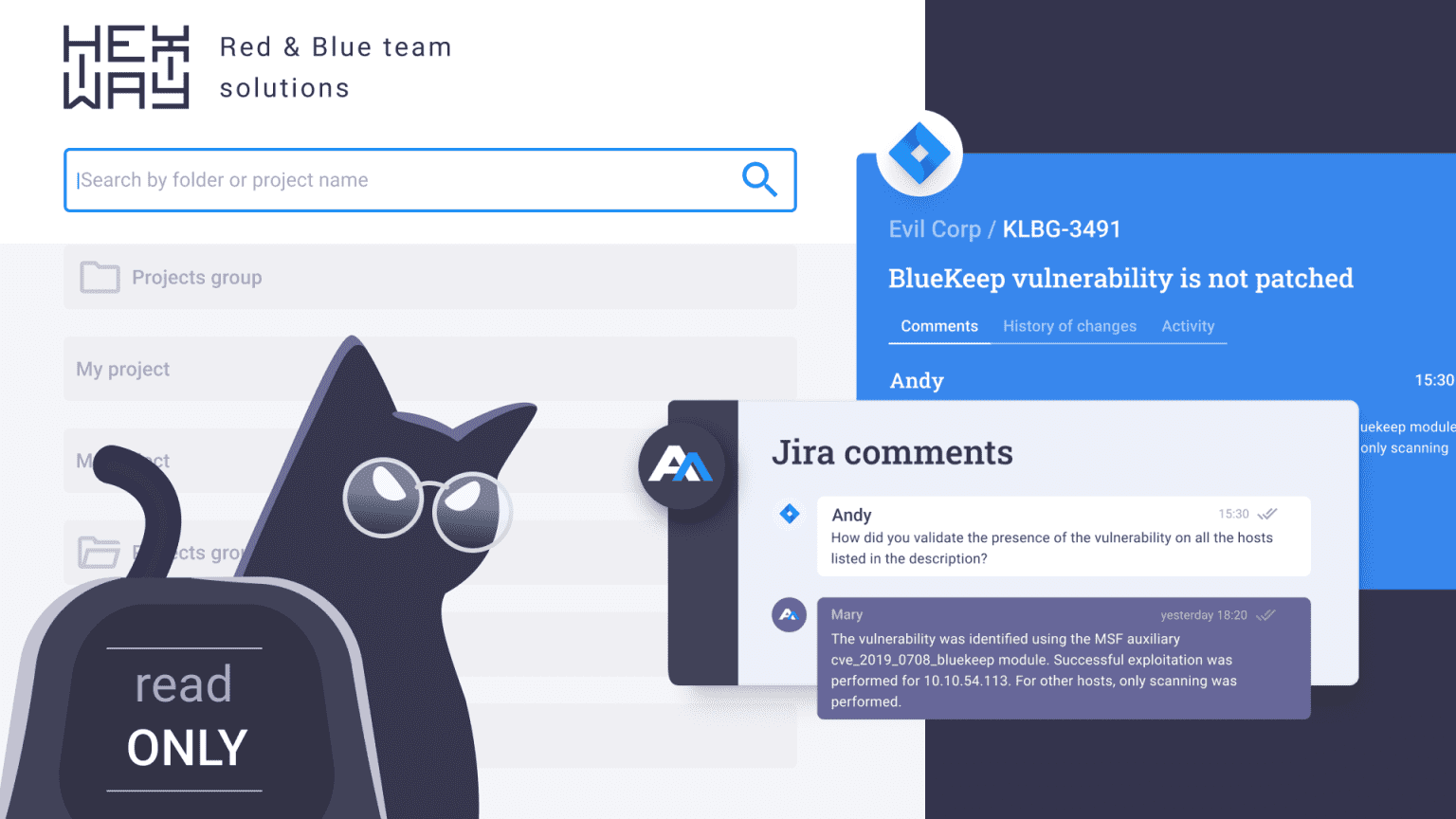 Get ready for a new experience with our latest product update for Hexway Apiary! We are thrilled to announce a set of new features and enhancements that will take your collaborations to the next level. With a strong focus on user experience and functionality, this update aims to empower your team with more control, seamless integration, and improved security.
What's in this update?
System-wide "Read-only" role 

Project-related role "Read-only" 

Project search field

Jira comments sync

TUI editor vulnerability fix

New thin installer

Nuclei parser fix
System-wide "Read-only" Apiary role
You can now assign users to the system with "Read-only" rights. This allows creating users as only project viewers. A user with this type of access cannot create projects or manage users. They can still have access to projects within the rights granted to them by the project owner. 
Now you can be sure no one will make any unnecessary changes. Let's move to another Read-only type of rights that actually differs from this one.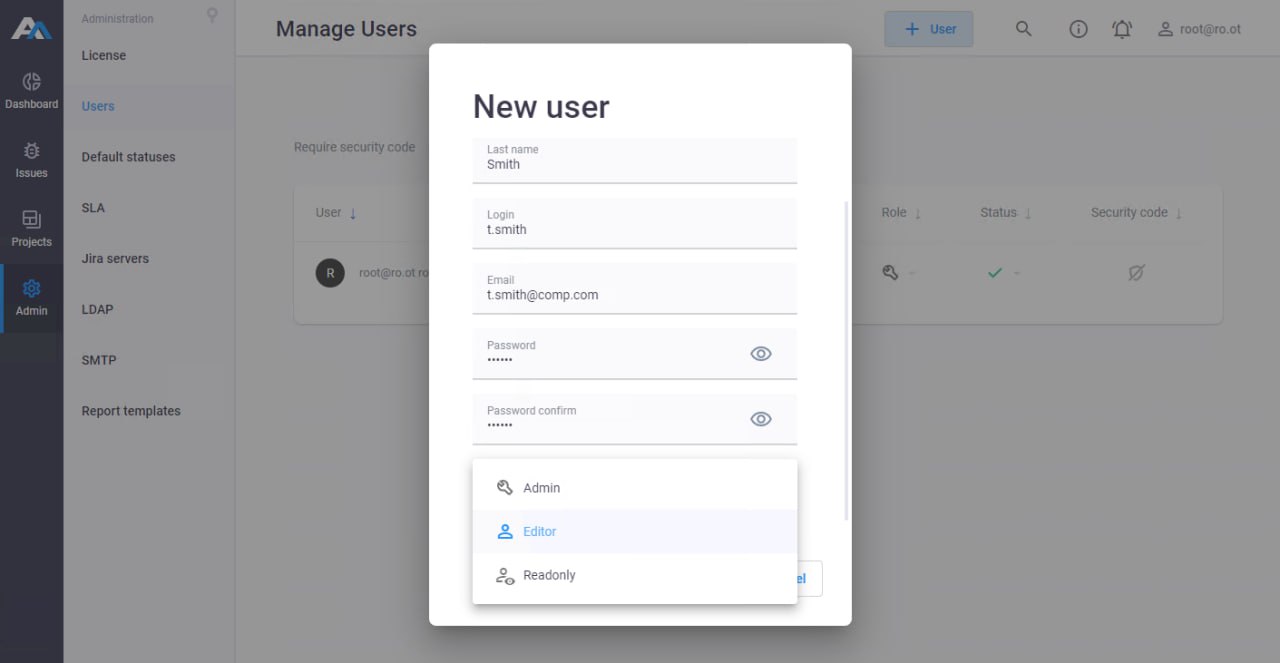 "Read-only" role for Apiary projects
We have also added the ability for project users to have "Read-only" rights. A user with this role cannot make any changes to the project. For example, they will be unable to change the vulnerabilities' status or leave comments. 
If that wasn't clear enough yet, no worries. This differs from the previous type of rights with the ability for users to create their own projects outside of the one they have "Read-only" rights.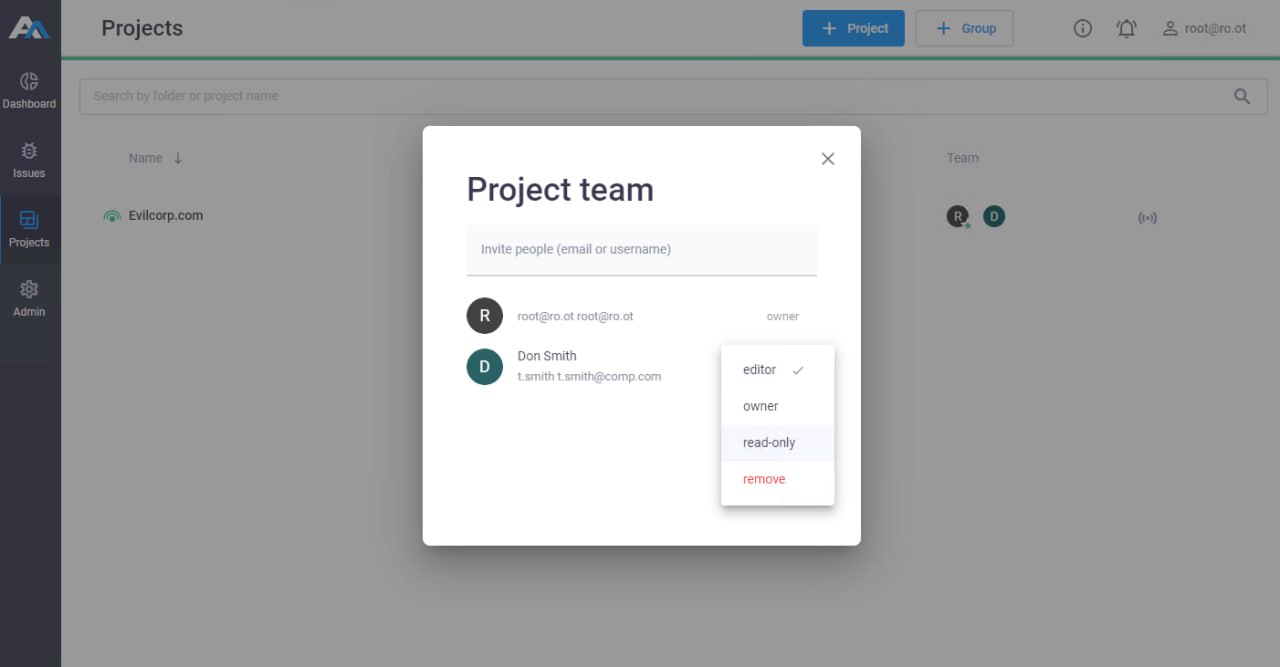 Apiary Project search field
Yet, it's an excellent feature for bigger organizations with many different projects. So, if you need quick access to your existing or previous projects, just type your project name in our search bar for more convenient navigation through the project list.
Jira comments synchronization
One of our coolest features is Jira integration with Hexway Apiary and also Jira reverse status synchronization. That's why we continue to improve integration with Jira. Now you can synchronize ticket comments as well. Any comments left by developers in Jira will now be displayed in Apiary.
You can become more updated without even leaving Apiary workspace.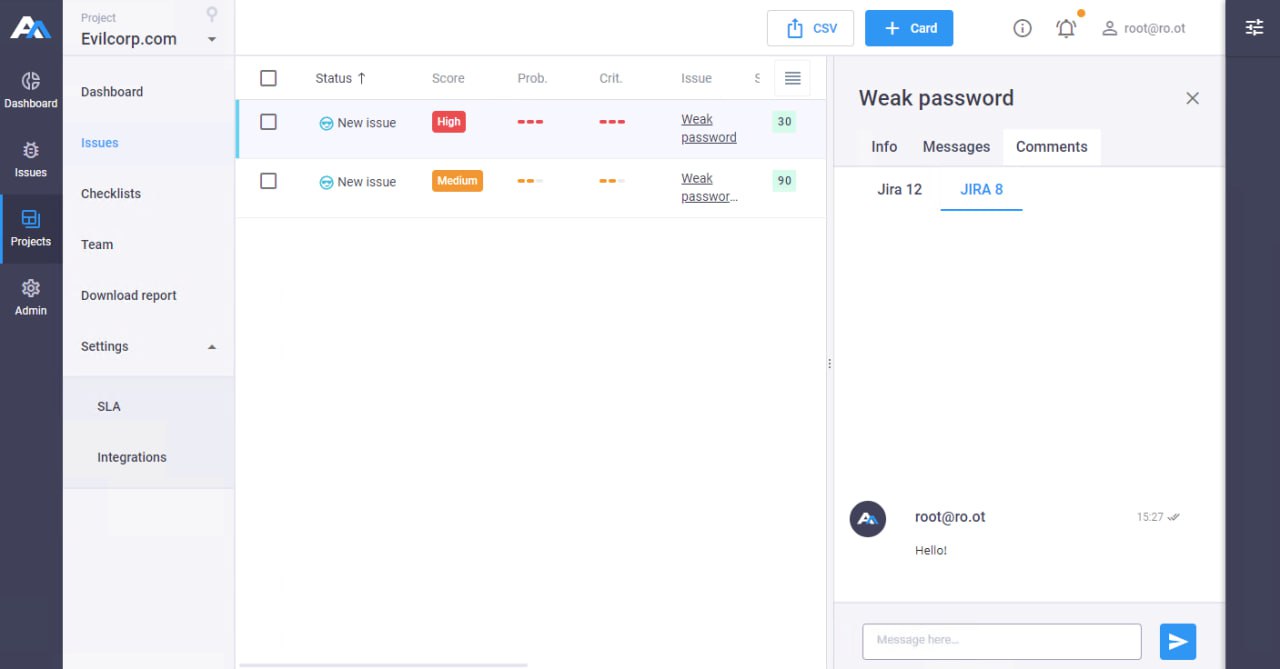 Vulnerability in TUI editor fixed
Now heading to the security side. We've updated the component for markdown editor markup to the latest version. Yay!
New Installer 
Good news to everyone! We have redesigned our installer. Now it's thin as a rail! Only 120Kb instead of 700Mb. However, it requires an internet connection to work to be able to download the rest of the bundle. 
At the same time, we decided not to remove the option to use the standalone version of the installer. 
Now you have just more options: both of them are available for download here.
Nuclei parser error fixed.
Yup, that's it. 
To try them all out now — upgrade your Hive & Apiary to the latest version to enjoy all these new things or try them out online! 
Follow our media to never miss an update: 
Bug reports to support@hexway.io